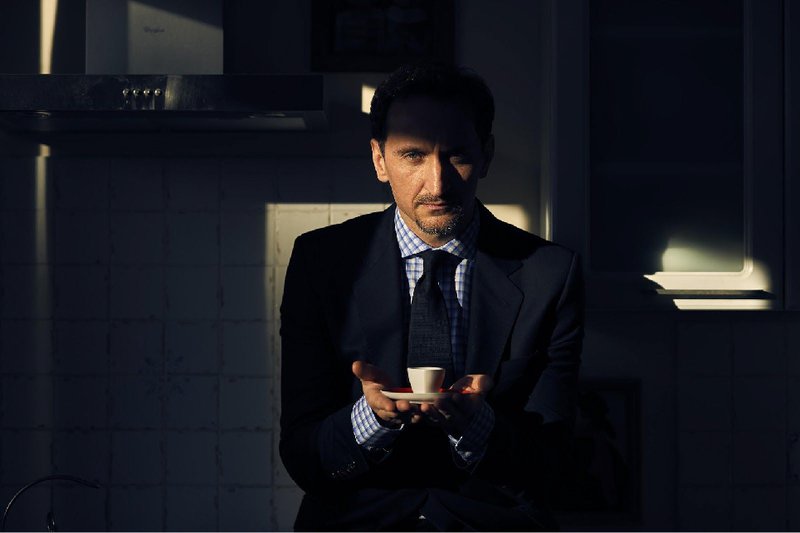 Rafal Gorzycki - composer, drummer

Rafal Gorzycki was born on the 29th of March in 1974 (Zodiac: Aries) in Bydgoszcz, Poland. Rafal started to be interested in music when he was 13 and tried to play drums between rehersals of his brother's punk-rock band. Soon afterwards, his older friend gave him the recordings of Miles Davis and John Scofield. He instantly fell in love with jazz music and bought his first musical instrument. 

Piotr Biskupski, an outstanding jazz drummer, was his first teacher for many years. At the age of 16 Rafal started learning at the Panstwowa Szkola Muzyczna in Bydgoszcz in the drums section. Professor Miroslaw Zyta was his second master. Rafal's first band was called "Material Jazz" and concerted at the club "Loszek" in the mid 90's. 
At the age of 19, Rafal moved to Warsaw and started learning as an auditing student at the Panstwowa Szkola Muzyczna on Bednarska street. There he played in an acoustic swing trio called "Spicy Trio" together with Wojciech Pulcyn and Przemek Raminiak. After one year, Rafal came back to Bydgoszcz and continued his education with Piotr Biskupski. At the same time, he met uncompromising musicians connected with famous Bydgoszcz clubs "Trytony" and "Mózg". He started cooperating with Tomasz Gwinciñski and they played together in a band called "Maestro Trytony".
In 1998 he formed his own musical project called "Ecstasy Project". Ecstasy Project has recorded 5 albums: Ecstasy Project (2001), Realium (2005), Europae (2007), Reminiscence Europae (2008), They were P (2011).
Later Rafal Gorzycki turned into the XX century chamber music and absorbs this legacy to his jazz experience.
Rafal played also with a band called "Funky XL". In 1997 Bart Qzniak asked him to cooperate with a band called "3 Metry". Together with Danish musicians like Peter Frees Nilsen they recorded radical material called "Życie Prywatne". His next important group, which he created (with Patryk Weclawek and Daniel Mackiewicz) in 2003 is "Sing Sing Penelope" transformed from a band called "Jaskinia" . SSP has released 6 albums: Sing Sing Penelope (2005), Music for Umbrellas (2006), We remeber Krzeselko (2008), Stirli People (2009), Electrogride (2010), This is the music ( 2012). official SSP website
His other projects are: "Rafal Gorzycki - Trio Poems". The music written to the XX century`s poetry for man`s vocal, electronics and drums.
The second one is Pater, Kaminski, Urowski, Gorzycki Quartet and their new album - "Dziki Jazz". Today Irek Wojtczak replaced Olek and as A-kineton Quartet they released a new album in 2012 titled: A-kineton. 
The biggest polish jazz magazine Jazzarium in 2012 summary placed Rafal Gorzycki among 10 The Best Artists in 2012 on 6th position. The other projects are Gorzycki/Pater who released an album called Therapy in 2013 and Gorzycki/Gruchot with the album Experimental Psychology . His last duo closing this chamber period is Gorzycki & Dobie - Nothing , released in 2015 
In 2013 Rafal was awarded with Artistic Award of President of City of Bydgoszcz - his homecity.
The latest projects from Rafal are the trios - First one with album - Playing - released on 2016 by For Tune and supported by National Polish Radio is a first part of 3 trios... Second one is RG Tunnig Ensemble with Kuba Ziołek (electronics) and Tomasz Pawlicki (flute) and the newest is Ensemble Tuning XIII and its album: Music for threee isntruments ( lab. Opus Series, 2021). 
Syriusz - it is a name of a very special project from Gorzycki. It is a solo album recorded on piano, drums, vibes , voice..... Premiere on 2017 and concerts will be vizaulized by Marcin Sauter. 
Rafal Gorzycki with this band were nominated in 2010 for the Polish National Music Awards " Fryderyki" for the Best Jazz Debut of the Year and in 2015 Awarded by Ministry of Culture.
In 2016 , Gorzycki  has involved into the contemporary classical music. He finished I degree Composition studies in Conservatory of Bydgoszcz/Poland and  continues studies Composition on Bydgoszcz`s  Conservatory at Zbigniew Bargielski  and Bettina Skrzypczak class. He released his chamber contemporary "debut" album - Utwory Pierwsze - through his Foundation - ART MINTAKA, created to support polish classical, jazz and improvided contemporary music.

Rafal Gorzycki has taken part in numerous important recordings, projects and concerts with some of the most creative European ensembles and musicians, including: Peter Kowald, Jon Rose, P. Friis-Nielsen, O. Magieres, N. Winther, C. Irgens-Moller, John Doobie, Brandon Furman, Tomasz "Swiety" Hesse", Jorgos Skolias, Loco Richter, Andrzej Przybielski, Pomeranian Philharmony, National Opera House, National Theatre in Cracow, Leszek Mozdzer, Milosc, Hanna Banaszak, Ryszard Tymanski, Marek Kazana, Olo Walicki, Mikolaj Trzaska, Maestro Trytony, Antoni Gralak, Fire Birds,A. Maksymiuk , Andrzej Przybielski, Krzysztof Herdzin, Grzegorz Nadolny, Tomasz Pacanowski and many others. 
Rafal Gorzycki successfully performed at major jazz festivals in Poland and Europe, including performances at : Jazz Jamboree, Warsaw Summer Jazz Days, Gdynia Summer Jazz Days, Big Jazz Ear Budapest, Construction in Process, The Polish Year in Austria, France, Greece, Germany, Great Britain and Jazz Week in Berlin. Played all over the Europe from Portugal to Ukraine, from Scotland to Greece, and India.